Description
Review
Very easy to handle, it has a nice lightweight perfect for homeowners or professionals.

It last longer than other trimmers, gas-fueled or electric

Excellent for prolonged heavy-duty

Versatile Straight Shaft Trimmer with compatibility for click-on attachments

Simple to replace the trimmer line in this model

The features for an easy start make it easy to use.
Diagram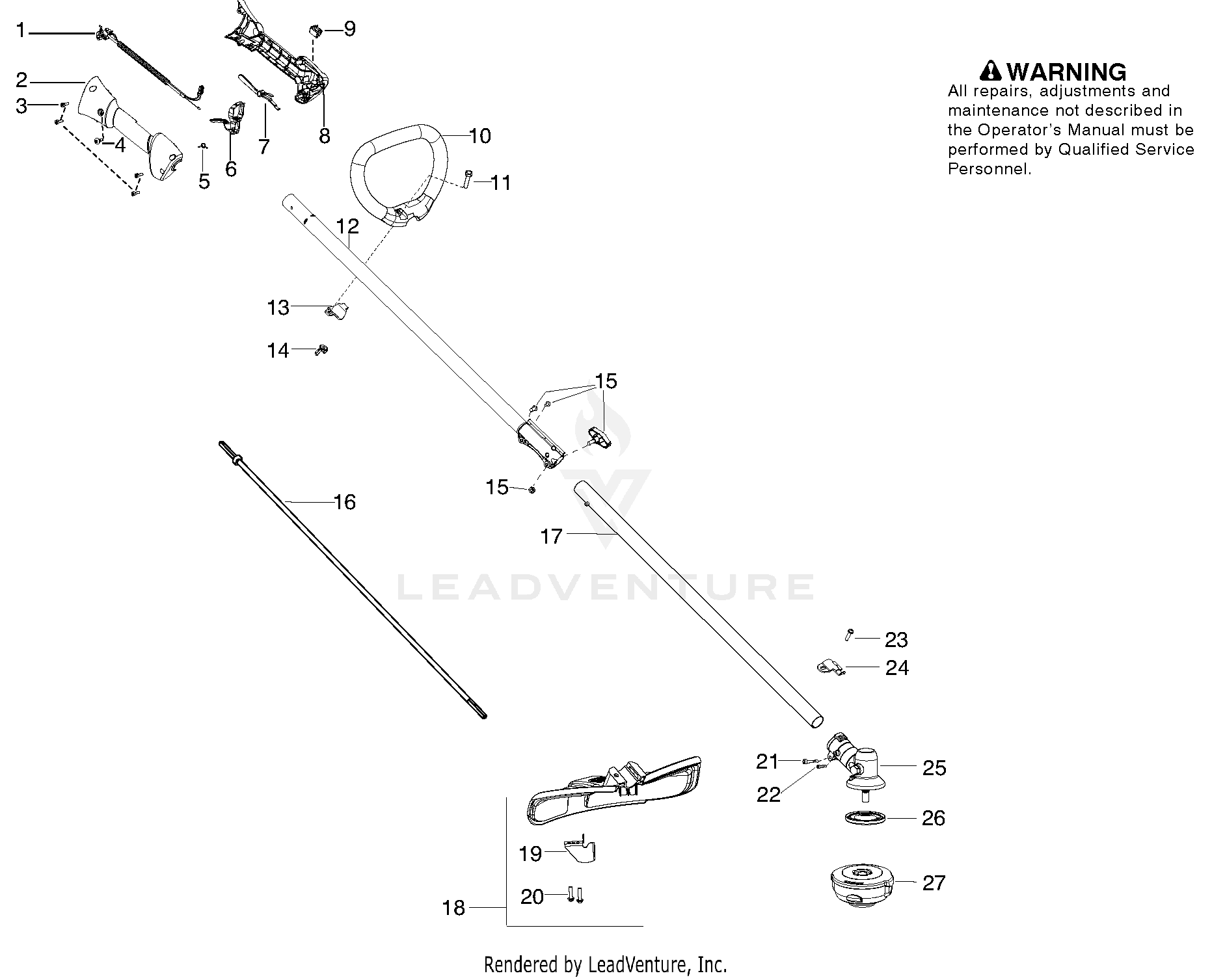 Husqvarna 128LD Straight Shaft 28cc 2-Cycle String Trimmer Manual Info
Depending on our availability, you can request the service manual, operator's manual or parts catalog in case you need them.
What can you do with the manuals available for your equipment?
Parts Catalog: provides schematics and a list of all parts displayed by sections.
Service Manual: Contains information regarding service, basic repairs and maintenance.
Operator's Manual: Provide detailed information about how to use the equipment correctly and how to install some fast moving parts. Also provides basic information about what is included in kits and accessories.
There's a bunch of variations of this replacement, in case the part is not the right unit for your equipment, you may contact our lawn mower customer service group to get assistance.
View All
Close